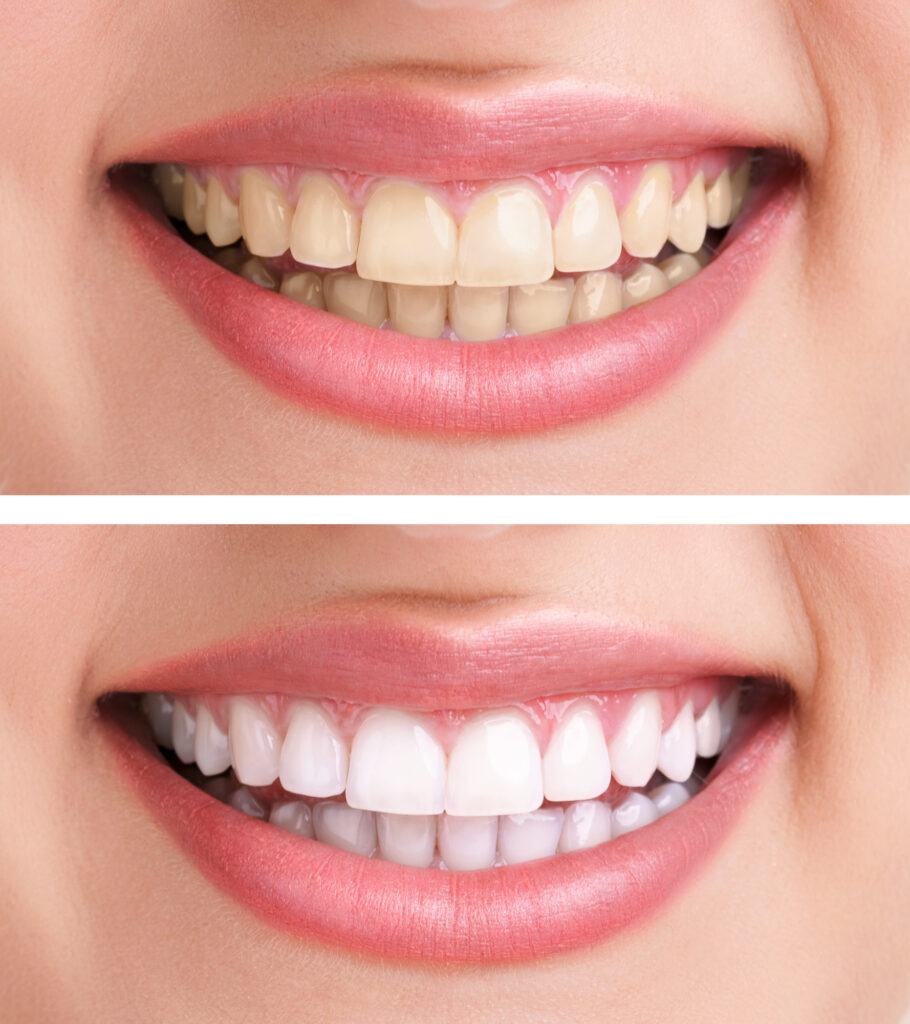 Are you throwing your money into drugstore teeth whitening products that aren't delivering the results you want? It might be time to consider a more effective way to get the brilliant smile that you're looking for.
At Chisholm Trails Smile Center in Duncan, OK, our skilled and attentive team offers professional teeth-whitening treatments. When it comes to teeth whitening, we believe that our patients deserve to have options. Here, you'll learn about the treatment options that we offer and how they benefit you.
Take-Home vs. In-Office Teeth Whitening
First, patients need to determine what works better for them:
Teeth whitening in one, quick session
Gradual teeth whitening over a 2-week period
If you are in a hurry to get a brighter smile, then our in-office whitening treatment is better for you. If you prefer to whiten your teeth in the comfort of your own home, then our take-home whitening system is ideal for you.
Worried that one method is better than the other? Don't be! Whether you choose to whiten your teeth at home or in our office, you'll still get the same brilliant results.
Zoom!® In-Office Teeth Whitening
Patients who prefer to whiten their teeth in one, quick session will receive a Philips Zoom!® WhiteSpeed treatment. This in-office whitening system is the most patient-requested professional whitening treatment in the US. Here's what you can expect from the Zoom!® whitening process:
Dr. Matthew L. Bridges will begin the treatment by examining and preparing your mouth for the whitening process.
Next, he will apply a layer of whitening gel to your teeth.
Then, Dr. Bridges will position an LED lamp over your mouth. The LED lamp enhances the effects of the whitening gel.
The gel and LED treatment will be repeated 3 times.
After the gel and LED treatment process, Dr. Bridges will put a protective sealant on your teeth. The sealant shields your teeth's enamel, which helps to minimize tooth sensitivity after the whitening treatment.
The Zoom! in-office treatment includes a take-home whitening kit so you can touch up your smile at home.
The Zoom! WhiteSpeed teeth-whitening treatment takes less than one hour to complete. Once the treatment is finished, you'll have a dramatically brighter smile that is up to 8 shades whiter. Talk about fast results!
Opalescence® by Ultradent
For patients who wish to gradually whiten their smile in the comfort of their home, our practice offers Opalescence® by Ultradent. The Opalescence at-home whitening kit includes a custom-made tray and peroxide gel. Here's how the at-home teeth whitening system works:
First, start by brushing and flossing to remove plaque from your teeth.
Next, place a small amount of the peroxide gel into each tooth impression in your customized tray.
Then, gently place the tray over your teeth.
Wear the tray for 15 minutes to 1 hour. Do not wear the tray for more than 1 hour at a time! Doing so may cause increased tooth sensitivity.
Finally, remove the tray, rinse it with cold water, and brush your teeth to remove any leftover gel.
The treatment requires you to repeat the process daily for 2 weeks. Although the peroxide gel has a lower concentration than the in-office gel, you'll still get a noticeably whiter smile!
Teeth Whitening in Duncan, OK
Professional teeth whitening safely and effectively brightens your smile, so you don't have to waste money on drug store whiteners. Ready to experience the perks of professional teeth whitening? Call our caring team at (580) 255-4880 or contact us online to start your teeth-whitening treatment today.